Leonardo Bonucci, captain of the Italian national team Confirming that he will not take the penalty for Jorginho, who missed three consecutive times.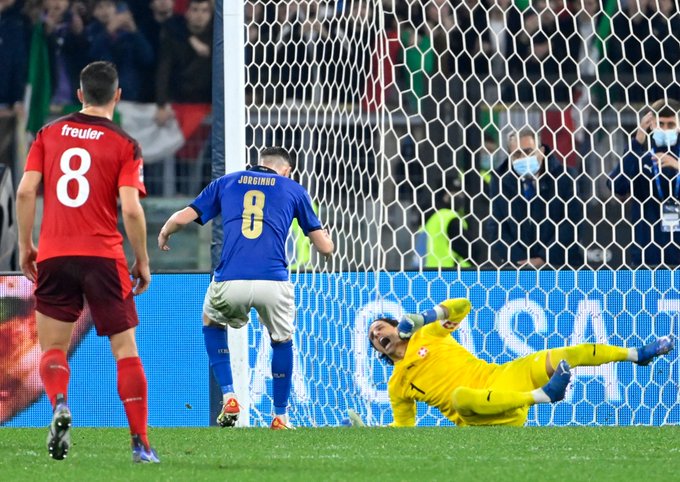 Jorginho is heavily criticized after the Azzurri missed three consecutive penalties. 2 out of 3 times were against Switzerland. And it's a game opportunity that may allow them to win both games,
although previously there was a current demand for team captains like Bonucci to take up this role instead. But he himself denied the matter.
"I was the first to comfort him because I was right there," Bonucci said.
"He's scored a lot of penalties throughout his career, including some important ones."
"Mistakes happen. With everyone and I will not take the penalty in tomorrow's game. We will decide for ourselves when to change."
Italy captain Leonardo Bonucci has backed Jorginho to remain on penalty duties despite the midfielder's potentially costly miss in Friday's 1-1 draw. With Switzerland.Jorginho fired over the bar from 12 yards in the 90th minute.
After Ulisses Garcia was adjudged to have nudged over fellow substitute Domenico Berardi inside the box.
The Chelsea man has now missed three penalties in a row for Italy – one against England in the Euro 2020 final shoot-out and two against.
Switzerland in World Cup 2022 qualifying.That follows a run of six successful spot-kicks on the spin, and skipper Bonucci is happy for Jorginho to take Italy's next penalty.