Donny van de Beek ready to leave Manchester United in the market this January If his situation does not improve, according to reports.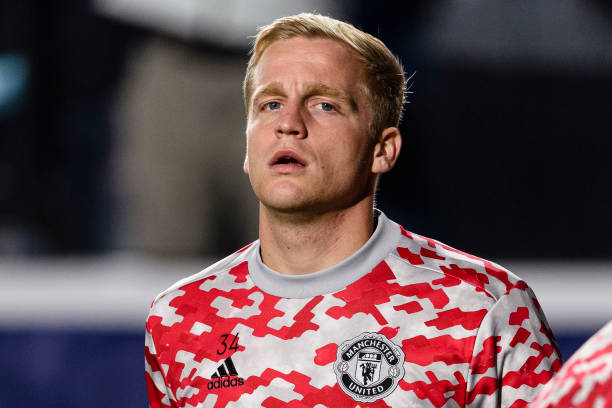 Van de Beek furiously hurled his chewing gum to the ground in the dugout when manager Ole Gunnar Solskjaer overlooked him when pushing for a winner against the Europa League champions.
Instead, the Norwegian sent on Fred and Jesse Lingard – with both players involved in Cristiano Ronaldo's dramatic 95th-minute winner.
Eric Bailly and Dean Henderson tried their best to console the United outcast but to little success.
The 24-year-old midfielder has almost moved away from Old. Trafford in the market last summer. But with Ole Gunnar Solskjaer's lull, he decided to stay.
However, this season he has not been given a chance to start in the Premier League. By being a substitute for two games, including 15 minutes
, famous journalist Fabrizio Romano stated that if the situation does not improve, van de Beek will definitely leave the team "Red Devils" in the market this winter.
The Dutchman still loves the club and is keen to train for the best for Man United, but his standpoint is clear that he wants playing opportunities.
This break, van de Beek is yet to be named again for the Dutch national team under Fluis van Gaal.
He last played for the national team in March. But after that, he hasn't played 12 matches in a row.